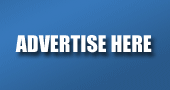 HGV UK.com had more than 500,000 unique visitors in 2010, generating more than five million page views.
All display advertisements on HGV UK.com show on every page viewed.
By way of illustration the LKW Walter display advertisement in the right hand navigation bar was seen by more 500,000 visitors to the site, and showed more than five million times in 2010.
There is a limited number of prime advertising positions on HGV UK.com and your company can advertise for less than ₤10 per week, based on a 12 month deal.
For more information contact me on the following numbers.
John Loughran
Managing Editor,
Media Solutions Ltd.
Telephone: + 353 71 96 25806 (Office)
Mobile: + 353 87 2380103
Email: editor@hgvuk.com